Due to COVID, Marilyn is working only online via Zoom.
No in-person sessions at this time.
Find Meaning and a Deeper
Sense of self.
Are you tired of struggling with the same issues over and over again?
Is there a crisis or loss that is causing you distress?
Are there difficulties with your relationships that you cannot seem to solve?
These are some of the questions I have assisted clients with in the past.
All of us can find life challenging.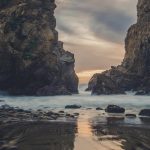 I offer to form a partnership with you and create a safe, compassionate space. From there, we can work toward new solutions to get you where you want to go. I have been trained in and use a variety of approaches to look at your concerns.
Generally, I try to look underneath the issue and explore some of the factors that originally created the difficulties.
My intention is to be an ally in your journey to be more of who you really are.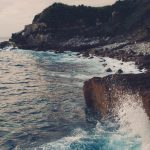 Goal-setting is the hallmark of this approach, and the therapist is more active in sessions than is typically the case in traditional psychotherapy. Most often when Short-Term Therapy is used, a cognitive, behavioural, or cognitive-behavioural approach to treatment is taken. Goals must be realistic, concrete and measurable.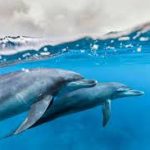 USING EMOTIONALLY FOCUSED THERAPY (EFT)
This form of therapy was developed by Dr. Sue Johnson. The main goal is to create a secure bond between romantic partners and to expand important emotional responses. It strengthens the relationship by working to improve communication, respect and harmony between the partners.
I also use a developmental lens to make sense of the patterns in which people find themselves.  It is natural to repeat what we saw growing up, even if we did not like it.  This approach can add tremendous insight to why people do what they do.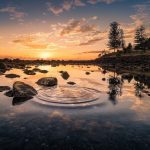 We each experience loss and bereavement at some point in our life. Indeed, it is a right of passage that is inescapable if we are to live a truly human life. Loss can mean many things: the death of a loved one, the passing of a pet or the loss of a job. In fact, any life transition involves the loss of something so we can move on to something new.
A lot has been written about the stages of bereavement that Kubler-Ross described. However, there are more holistic ways of perceiving and newer methods of working with this all too common life experience. I see it as a process of adaptation. This honours the agency, the strengths and the wisdom that are already present in the person, which can be used to help them through the grieving process.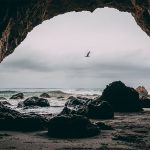 Dreams speak to us from the Self, our Soul.  They are the link between our conscious awareness and our unconscious.  Working with dreams involves working with our individual associations to the symbols in the dreams.  Those symbols connect to the lived experience of every part of our lives.  Dreams are rich in metaphor and so there are many layers of meaning that can be uncovered. 
I have been working with my dreams for over 30 years, and am currently working with a Depth Psychologist to expand my understanding of this wondrous and often ambiguous realm.  I invite you to bring your dreams and we can work together to see what truth and secrets may be discovered in them.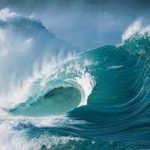 The Evening Primrose wildflower blooms in the dark, just as you too can bloom — even though right now, this night may seem to be the darkest.
I use the traditional three-stage standard protocol. Calming and grounding techniques are an important beginning to the work. We also explore how past beliefs and historic coping mechanisms might be negatively influencing the present.
It's understandable that many who have experienced trauma and abuse are reluctant to approach that pain. Our culture encourages people to "just get over it," and to "suck it up." Trite sayings such as these do nothing to acknowledge the suffering inflicted by historical trauma and abuse.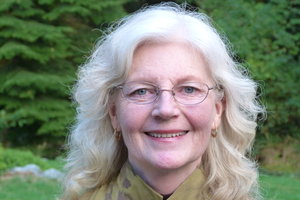 Book an appointment
250-642-0047
Education
2020 – Certificate in Dreamwork, Dr. Ana Mozol PhD, Depth Psychology & Dreamwork Theatre
2019 – Certificate in 3 Pillars of Clinical Practice: Attachment, the Body, and Relational Repair. Lisa Mortimore, PhD
2016 – Certificate in Healing Shame, Bret Lyon & Sheila Rubin
2012 – Current Registered Member of BCACC (British Columbia Association of Clinical Counsellors)
2012 – Certificate in Eye Movement Desensitization and Reprocessing, EMDRIA
2011 – Master of Counselling, City University of Seattle
2006 – Certificate in Counselling Skills, COSCA (Counselling & Psychotherapy in Scotland),
1986 – Bachelor of Arts, with Distinction, Brock University
At mid-life I experienced a life crisis that brought me to my knees. I needed to make some changes and to reconsider the meaning of my life. That time of transition eventually led to my change of career and my decision to become a therapist.
I went back to school and earned my Masters in Counselling in 2011. In addition to offering a private practice service, I am engaged by several local agencies, providing therapy for those suffering with grief and loss and assisting survivors of historical physical, emotional and sexual abuse.
I continue to expand and refine my professional skills and offer a holistic approach that includes body, mind and spirit. As well, personal growth work is an ongoing practice for me.
I am a current member in good standing with the British Columbia Association of Clinical Counsellors (BCACC), since 2012.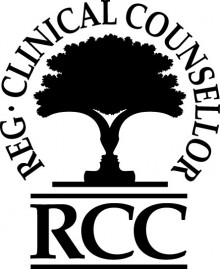 BCACC is dedicated to enhancing mental health all across British Columbia. We're dedicated to providing the highest standard of professional counselling, consulting, assessment, testing and training services.

David W. Stewart Ph.D.
"I have known Marilyn for six years, first as a graduate student, and then supervising some of her work as a practising clinician. She is a very reliable therapist who brings great personal presence and compassion to those with whom she works. She demonstrates tireless interest, advocacy, integrity and professionalism in her work and does not shy away from complex client situations. She will stay with you through the hard parts. I trust her work."
Dana Simard, RCC, ATR, RYT (200)
"Marilyn is lovely; she is compassionate, kind, and will never be intimidated by even the biggest and scariest emotions. She truly listens and will walk each step of your journey alongside you! She is comfortable working within various therapeutic frameworks and will tailor her array of knowledge to the needs of her clients. She is professional and capable — an asset to the helping community!"
George Bielay, MSc., RCC, RMFT
"Intuitive, knowledgeable and informative. Marilyn is an effective counsellor, and has helped individuals and couples from matters ranging from communication, mood, to trauma."
Many of us have been told that we are too sensitive.  It can be very hurtful because it is a judgment and an invalidation.  So it can feel very shaming.  So let's take a closer look at what "sensitive" really means. The Concise Oxford...
read more
Seeking counselling is often seen by others as a sign of weakness, as though it is an admission of failure.  That it just not true.  We all need support.  Healthy societies are based on mutual interdependence.   There is a deep human need...
read more